The Ranger is currently unavailable. I recommend the Zappbug Heater as a fantastic alternative. 
For reviews of the best bed bug heaters available now, see our page that reviews them all.
The ThermalStrike Ranger is the most compact and straightforward bed bug heaters on the market.
It is also one of the most effective.
With virtually no setup required and a single toggle used to control time, this is the solution for anyone looking for a quick and efficient way to stay bed bug free!
The entire unit is made of welded, sealed, and completely insulated nylon fabric. As long as you follow instructions and keep the unit upright, bed bugs absolutely won't be making it out.
The biggest selling point for me is the fact that it doesn't have any cold spots!
This is the first marker that I look for when hunting for a great bed bug heater. It sets the Ranger apart from the competition.
Key Features
Volume: 4 cubic feet of usable space
Dimensions: Length: 18 inches, Width: 13 inches, Height: 27 inches
6.7 pounds unloaded
Materials: Welded PVC interior keeps bugs in
Heavy zipper keeps unit insulated
White interior for easy visibility
420D nylon insulates and has great durability
Heating Method: Heat conductors integrated on all 6 sides for complete even-heating
Maximum Temperature: 120˚F -160˚F
Temperature Probe: Sometimes included
Setup: Place support base load, plug in, run – 3 minutes easily
Time per Load: 2, 6 or 8 hours
Automatic Shutoff: Yes
Compact size – folds into the size of a briefcase for storage
Simple single-toggle time setting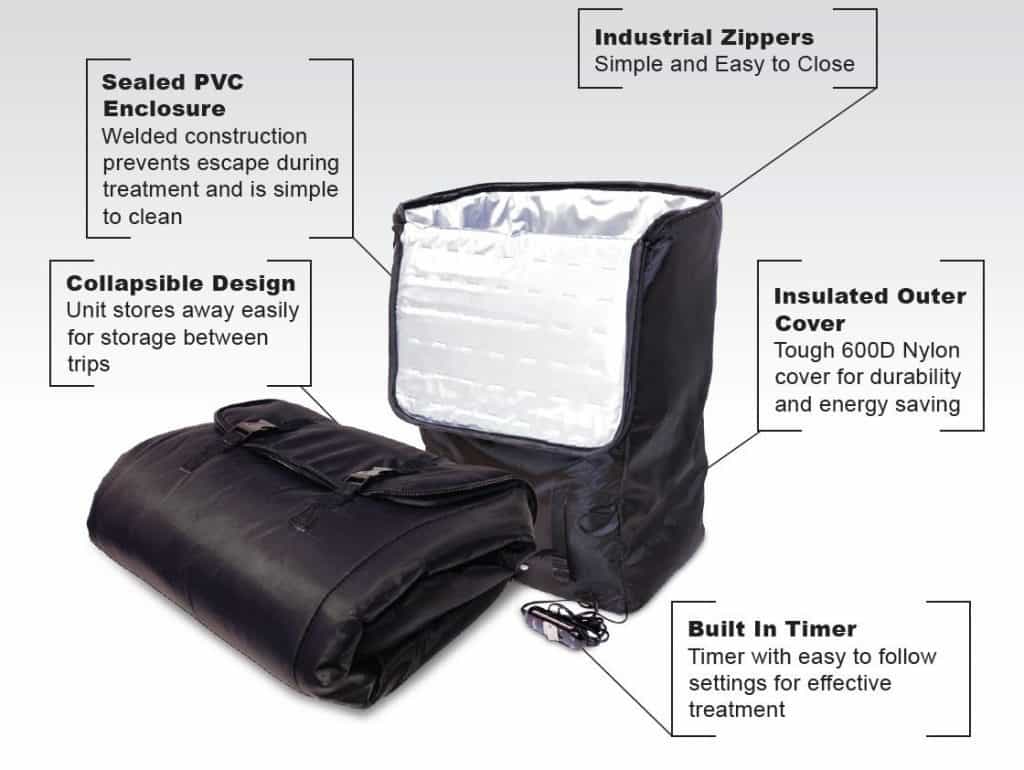 The lack of a blowing heater makes the heater completely quiet! This is a surprisingly great feature when you consider that it will be running for up to 8 hours at a time.
The one-minute of setup honestly could not be easier and integrated heating elements make it so that you won't be installing heating fans to cleaning dust out of them.
The dimensions of the ThermalStrike Ranger make it ideal for treating bags and suitcases. Standard carryon rules allow nothing taller than about 22 inches giving you 5 inches of extra space.
You'll have a generous amount of leeway to even fit a wheeled suitcase.
It's also a great pesticide-free way to treat your items.
How's it Perform?
With its surrounding heat conductor system, an empty suitcase can be treated in as little as 2 hours.
A suitcase full of should be treated for the full 6 to 8 hours that other brands of heaters recommend to be on the safe side.
Bed bugs should be exposed to temperatures above 115˚F for at least an hour to ensure complete eradication at all life stages.
Be sure to remove all liquids and anything else that could be damaged by the heat!
You can also use a thermometer probe to check the core temperature if you have many items to treat.
Independent tests have verified that the Ranger reaches temperatures of at least 120˚F if used properly and for the amount of time recommended in the manual.
Who Should Buy it?
The Ranger's compact design and effortless setup make it perfect for people frequently exposed to higher risks of exposure to bed bugs like travelers and even pest control professionals.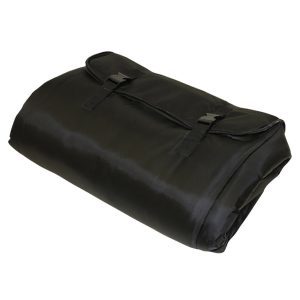 Get home, toss your luggage in the Thermalstrike, your clothes in the dryer, and take a shower. There's no easier way to prevent bed bugs from getting your home!
Travelers and traveling professionals will love the fact that they never have to worry about bed bugs once they get home.
Pest control operators favor the Ranger for easy treatment of their kits and clothes after a day on the job.
Heat is one of the only foolproof methods of eradicating bed bugs and the Ranger delivers heat perfectly without cold spots or the possibility of escape.
If you find yourself exposed to bed bug infested environments on any kind of regular basis, the Thermalstrike Ranger will pay for itself in no time. Offices, family, or friends that had bed bugs no longer have to be off-limits.
What Should it be Used On?
If you're dealing with an infestation, the heater can function as any other bed bug heater would function to treat your various commodities.
It's a great alternative to the dryer for larger items or those that call for something a little gentler like: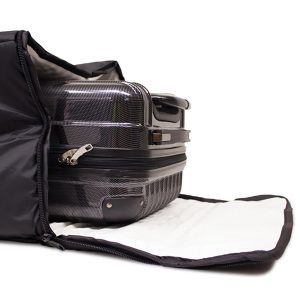 Thrifted and used goods
Library Books
Shoes
Clothes
Luggage
Documents
CDs
Bedding
Curtains
Pillows
Boxes of miscellaneous goods
Briefcases
Purses
Be aware that the unit can reach a maximum internal temperature of about 120-160˚F, don't put anything in there that could be damaged.
It is also useful to know that you can throw garbage bags and Ziploc bags full of things to be treated in the Ranger. The bag will not melt and provides a convenient container!
Be sure to keep bags open so that heat can circulate effectively.
Certain electronics can also be treated by heaters, but be sure to read your manufacturers manual before committing to exposing electronics to hours of heat. Many electronics will be damaged at the upper limits of 160˚F.
Where Can I Buy It?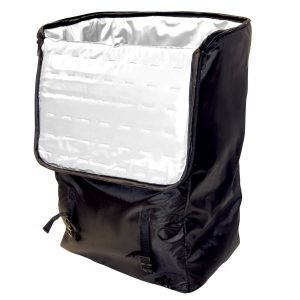 You can click any of the pictures or the button below – they'll take you to Protect-A-Bed's website where they carry them.
This is about the cheapest bed bug heaters you can get, it also happens to be one of the most advanced and effective models around!
For the same price, you can consider the larger but less discreet ZappBug Heater.
If you use it proactively on used goods and after traveling, it provides results and great value.
It costs nothing more than the price of electricity for years to come and will possibly save you from the terror of bed bugs and thousands in professional treatment fees.
The Ranger is currently unavailable online.
My ThermalStrike Ranger Review
I can confidently say that you will not regret picking up a ThermalStrike Ranger if you're in the market for a compact and reliable bed bug heater.
It may be relatively small, but for those of us looking to prevent ourselves from ever getting bed bugs, or ever them again, it's the perfect size.
If you're interested in something a little larger, the ZappBug Heater offers twice the usable space at the exact same price.
This device helps you take bed bug prevention into your own hands and offers reliability, convenience, and peace-of-mind all in one affordable package.
For those of you going through an active infestation, alternate heaters are likely going to do the job better. The next section will cover alternatives.
You'll pull it out from the closet a few times a year after traveling and never have to think about bed bugs the rest of the time – that's what being debedbugged is all about!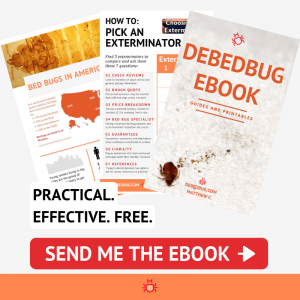 ThermalStrike Ranger Rating
4.8 / 5.0
The ThermalStrike Ranger is the bed bug heater that simply works.
No cold spots to deal with, zero setup, and simple one-button startup result in a lean experience that kills all bed bugs 100% of the time.
You really can't argue with results like that.
I nipped 0.2 off of the rating due to the price and relatively limited space. Some may argue that the point of the Ranger is to treat smaller cases.
After having personal experiences with the Ranger, I would like to be able to fit bigger luggage – such as duffel bags – but work around the size by treating in two batches when I do travel with a duffel.
Overall, there's absolutely no better product for this intended purpose of quickly and easily heat treating suitcases after travel.
I remain without regret over my purchase!
ThermalStrike Alternatives
Compared to the ThermalStrike Ranger,
Looking for more in-depth reviews? Read through the Bed Bug Heater Page and have all your questions answered.
When shopping for bed bug heaters, you pay more for more usable space and number of heaters. You can read more about the different options by clicking through to them.
Thanks for Reading!
I adore the Ranger and use it personally after having dealt with bed bugs twice.
I was more than happy to pay the entry fee for a life free of scrambling to the dryer, keeping my luggage in trash bags, and leaving my bag out in the yard for weeks just to be safe.
It's proven itself to be a great buy.
If you'll be using the Ranger while actively battling an infestation, you should be using it as an ingredient in your plan.
Following an IPM is the only way to get guaranteed results!
More Resources