Traps are the best way to keep bed bugs off of your bed. They are useful from the beginning to the end of an infestation.
When used with a set of encasements, they can completely stop bites.
Why Use Traps?
Traps protect your bed by stopping bed bugs from climbing up
Traps detect infestations early to prevent serious infestations from developing
Traps keep tabs on bed bug populations during infestations without any work on your part
Traps stop bites when used with encasements
They're the first thing we recommend people pick up when trying to prevent or treat an infestation.
We'll help you choose the trap that's right for you.
Passive traps are perfect for people trying to prevent bed bugs. They are also the easiest way to keep an eye on active infestations during treatment.

Types of Passive Traps
Interceptors trap and starve bed bugs. You can count the number of bugs they've caught every few days to see how your infestation is progressing. They stop bites by isolating your bed legs.
Passive monitors work by taking advantage of bed bug instincts. They make it effortless to see if your infestation is growing or shrinking. They do not stop bites.
Passive Traps Comparison Chart
Click any product name or picture to go to the corresponding review on this page:
Interceptors are the most straightforward way to trap bed bugs. They capitalize on the fact that bed bugs have to climb up your bed legs to feed.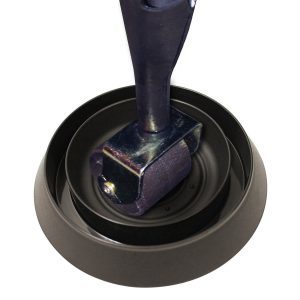 Interceptors are able to do their job because bed bugs cannot jump or fly.


Interceptor designs are simple but effective. Bed bugs can easily crawl in but can't get out thanks to a polished smooth interior. Some interceptors include a thin coating of pesticide powders, talcum powder, or oil.

No matter what, the result is the same. Interceptors trap bed bugs making it easy for you to check what you're dealing with if bites ever appear.

Interceptors and encasements work together to make your bed a fortress.


Quick Tip

Interceptors come in many sizes. There's the right size for any piece of furniture.

Use them to prevent infestations in sofas, chairs, upholstered furniture, nightstands, and more.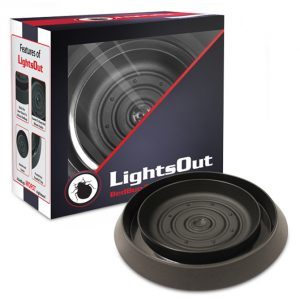 LightsOut Bed Bug Detector Review
Bait: You
Trap: Pitfall, stays slick
Lasts: Forever!

The LightsOut Detector was developed by Jeffery White of Bed Bug Central, a big name in the bed bug field.


Unlike most interceptors and passive traps, the LightsOut does not use oils or powders. That means there's no need to reapply anything, ever.

Made of a super-slick ABS plastic, the LightsOut is smoother than glass.
ABS plastic is stronger and more break-resistant than the plastics used in most traps.


Why Use Black Plastic?
Black actively attracts bed bugs
It makes it easy to see the smallest baby bed bug
It is camouflaged when under furniture so guests aren't drawn to them
Catching a single bed bug in the LightsOut before an infestation explodes would easily make it worth the small investment.
Looking for a permanent interceptor for bed bug prevention? We recommend the LightsOut. It's maintenance-free, rugged, and discreet.
It'll last as long as your furniture does without any upkeep.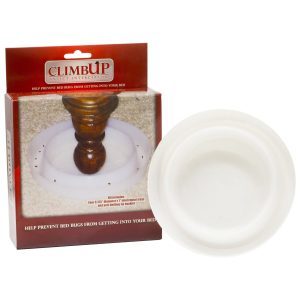 ClimbUp Insect Interceptor Review
Bait: You
Trap: Pitfall and talcum
Lasts: Forever!

ClimbUp has been the leading manufacturer of bed bug interceptors for many years.

It makes use of a thin layer of talcum powder to trap bed bugs. You will need to apply more after washing it.

Reapplication is easy. Be sure to do it when the trap is bone dry and you won't have any issues.

ClimbUp has been a favorite thanks to their full range of sizes. Small, large, and even XL interceptors are available for chunkier furniture legs.

ClimbUp has been a leader in the business for years because their products are reliable.

ClimbUp products are some of the more affordable interceptors out there. They're a steal if you consider the money they can save you by protecting your furniture.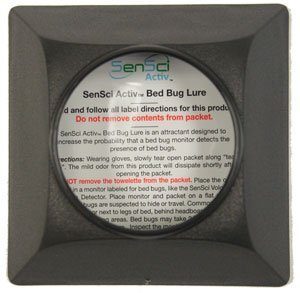 SenSci Volcano Bed Bug Detector Review
Bait: You, Optional Sweat-Scent Lures
Trap: Pitfall
Lasts: Forever! Lures last 2 – 3 months

The Volcano is a passive trap with optional active bait.

While most interceptors are installed on bed legs, the Volcano is placed on bed bug travel routes.

You can set and forget them once you've figured out the route that bed bugs are likely to take on their way to your bed.

To use the trap actively, you can buy their proprietary baits. The Volcano also works by trapping bugs inside a pit.


Quick Tip

Placing Volcanos along the walls, in corners, and by the legs of your bed will give the best results.

Unlike interceptors, the Volcano is meant to target any bed bug route, not just the legs of your bed. With the pack of 12, you can cover a lot of ground and potential paths.

See-through plastic bottoms make inspections easy.

SenSci takes advantage of the bed bug instinct to climb up vertical surfaces on their way to your bed.

This works as long as you place them in areas that bed bugs like to travel frequently. The SenSci is less likely to work if you're dealing with an infestation in its early stages.

That's where the optional lures come in.

You can use the Volcano as an active trap with their proprietary lures.


Developed by Rutgers University, the lures fit neatly in the trap and mimic the smell of human sweat.

Here's a link to the SenSci Activ Lure.

The Volcano catches more bugs as an active trap than it does as a passive trap as you might expect. The 3-month lifespan of the lures makes them mostly passive.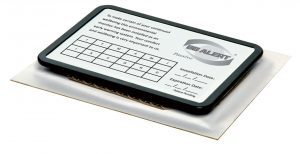 Bed Bug Alert Passive Monitor Review
Bait: You
Trap: A "perfect" place to infest
Lasts: Forever!

Developed by David Cain, the BB Alert is an infestation tracking tool. David runs a pest control company that only deals with bed bugs.


This trap is the most discreet monitor available.

The BB Alert's purpose is to catch bed bugs early to save you from a full-blown infestation.

Once placed in a hotspot, like behind a headboard or under the bed, it lures bed bugs in with an irresistible hiding place.

After feeding, bed bugs must shed some of their excess weight to fit into their hiding places.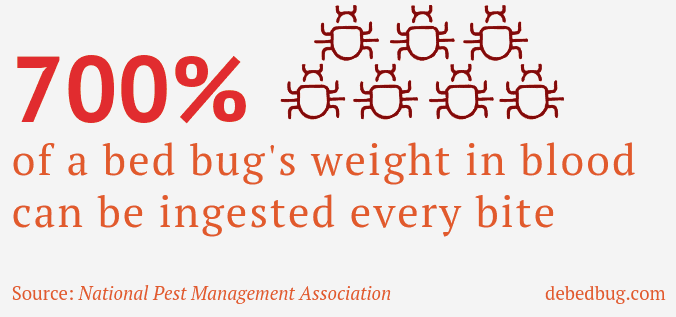 Inspecting the Alert is as easy as checking the trap's white skirt for rusty brown or reddish spots.
The alert includes a calendar that you can use to track an infestation's progress. The calendar makes it easy to note how many spots are on the trap after each inspection. This makes it easy to keep track of the infestation's progress.

Quick Tip
For those living in high-risk cities like Chicago, Los Angeles, Washington, D.C., New York, or Philadelphia, a passive monitor is a great idea.


This is especially true for people living in multi-unit housing like apartments or condos.
With the Alert, detecting bed bugs early is as easy as checking your trap once every couple of weeks.
Active traps take advantage of the bed bug's ability to sense our breath and heat. By simulating both, traps effectively lure and trap them.


Active traps generate warmth or seep CO2 to lure bugs into inescapable pits or sticky traps. Some even use pheromones as bait.
Active Bed Bug Traps Comparison Chart
Click any product name or picture to go to the corresponding review on this page:
| | | | | |
| --- | --- | --- | --- | --- |
| | NightWatch | BB Alert | BB Beacon | SenSci |
| Bait | Heat, CO2, Pheromones | Heat | CO2 | You, Pheromones |
| Trap | 2 Pitfalls | Sticky Sheet | Pitfall | Pitfall |
| Refill | 1 Week | Daily | 2 Weeks | 3 Months |
| Rating | 97 / 100 | 52 / 100 | 88 / 100 | 74 / 100 |
| Relative Cost | $$$$ | $ | $$ | $$ - $$$ |
| Current Price | View | View | View | View |
Why use an active trap? Unlike with passive traps, you don't need to act as live bait.

Artificial baits make active traps effective in areas that are not always occupied. Without baits, bed bugs would otherwise go into hiding and wait for people to show up.


Quick Tip

Active traps are perfect for guest rooms, vacation homes, and unoccupied hotel or motel rooms.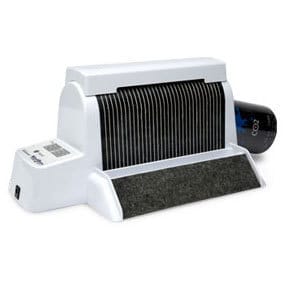 NightWatch Trap and Monitor Review
Bait: Heat, CO2, and pheromones
Trap: 2 pitfall traps, large
Lure Refills: One pheromone lure lasts 7 nights – pack of 4 included.
Refillable CO2 refilled every 7 days
Electricity to generate heat

Read the Full NightWatch Review

The NightWatch uses several baits to simulate a person.


It makes use of every bait on the market to increase its chances of catching bed bugs without you having to be there.

The Nightwatch is expensive and uses two baits that need to be periodically refilled.

It also works amazingly well. It is a blessing for anyone battling bed bugs somewhere that a person cannot act as bait.

Hotel, apartment, multi-unit, and general property owners and managers adore the NightWatch.

Bed bugs are notorious for their ability to survive over a year without having a meal. Residual sprays and powders will sit there untouched as bed bugs hide and wait for a meal to come.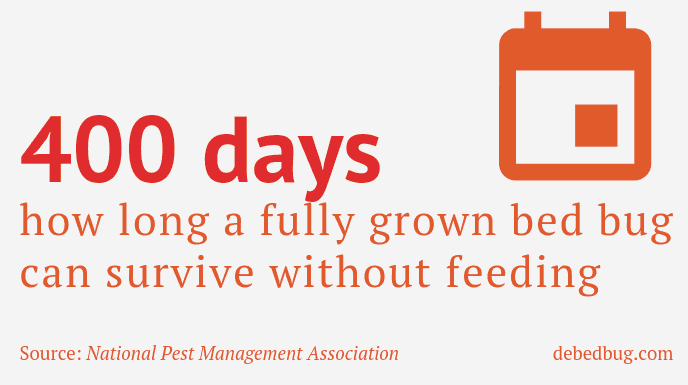 The NightWatch draws bed bugs out of hiding so that your powders and sprays can do their job.

People have reported that their NightWatch handled entire infestations alone.
With a pest management plan, results will come fast once you start using it.
Need to treat a vacant guest room, bathroom, closet, or living room? The NightWatch will has it covered.
If you can afford the upfront costs and refills, you'll get some incredible results from this trap.
Here's a link to the optional NightWatch compatible CO2 bottle.
The pros swear by it, and so will you.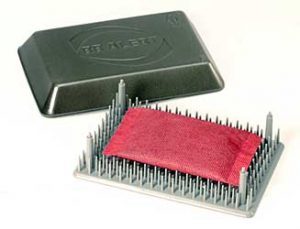 Bed Bug Alert Active Monitor Review
Bait: Heat
Trap: Sticky trap
Lure Refills: 24 hours per lure

The idea behind the Alert Active is promising. Manufactured by the famous bed bug heater company Packtite, the alert misses the mark.

Most reviews share that the heat bait it uses isn't as reliable as other baits like pheromones or CO2. Moreover, sticky traps sometimes even scare bed bugs away.


Bed bugs caught in sticky traps emit distress hormones that keep other bugs away. This is not helpful in our bug-catching plans.

This trap makes sense in travel situations.

Concerned about bed bugs in your hotel, motel, or Airbnb? Drop a BB Alert near the bed after checking for the usual signs.

A single night should catch a few bugs if there is a significant infestation. Catching a single bug is more than enough.

Finding one bug tips you off so you know to take extra steps to stop them from getting in your home.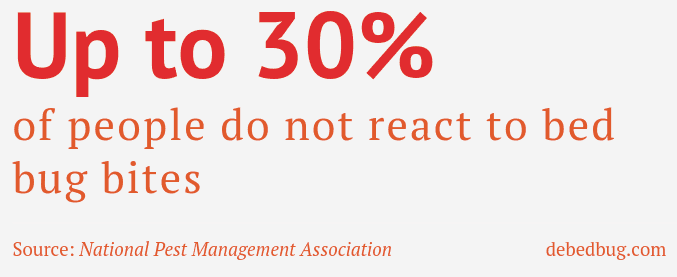 You will need at least 4 lures to ensure that you are bed-bug-free. Bed bugs feed every 3 to 4 days. These lures last one night.

For more reliable results, consider a different active trap.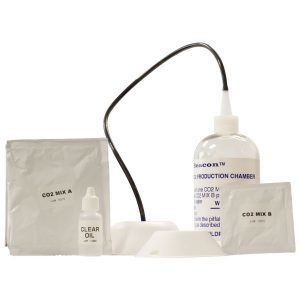 Bed Bug Beacon CO2 Monitor Review
Bait: CO2 in powdered form – just add water.
Trap: Dish pitfall with oil.
Lure Refills: Every 2 weeks, refill kits available – cheap once you have base unit

Studies show that CO2 is one of the most effective bed bug lures.


CO2 works because bed bugs are able to detect and are attracted to the CO2 we exhale.

The Beacon takes advantage of that instinct by seeping enough CO2 for bed bugs to detect.

It lures bugs into a pitfall trap so you can keep tabs of populations by taking note of the daily catch.


A single Bed Bug Beacon includes enough CO2 to run for a full 2 weeks.

As with any active lure, the Beacon helps pull otherwise inactive bed bugs out of hiding and into the open. This is important for those treating rooms or homes that are unoccupied.

Without an active lure present, bed bugs stay in hiding until a food source returns.

Active traps like the Beacon and NightWatch help powders and sprays work even when a room is empty.

Something to consider is that after the initial cost of the complete unit, refills of CO2 cost about $1 per day.
It's the cheapest active trap you'll find that works. It's an especially good deal from a reputable manufacturer.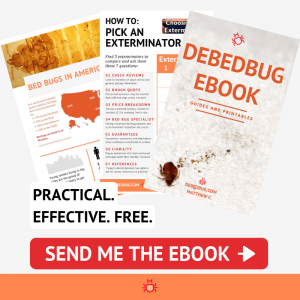 We do not recommend using sticky traps outside of specific cases.

When it comes to protecting your bed and stopping bites, sticky traps don't make the cut. Bed bugs caught in sticky traps release stress chemicals that warn other bugs to stay away.

Stuck bugs can survive for weeks, releasing warning scents the entire time.

As mentioned in the Bed Bug Alert review, sticky traps are useful when you don't need a long-term solution.

A single bug is enough proof to confirm the problem in hotels or at home. You should switch to interceptors or an active trap if your sticky trap catches anything at home.
Traps are the best tool to help identify bed bugs. They capture live samples, cast skins, and fecal stains in convenient traps so you don't have to go hunting.

Considering how good bed bugs are at hiding, this is an advantage that shouldn't be taken for granted.


Professionals always recommend securing your bed first when dealing with an infestation.

Securing your bed is as simple as installing encasements and interceptors. The same steps should be taken if you want to prevent bed bugs.

By having encasements and traps installed, bed bugs will have a hard time getting a meal.
By stopping their feeding, you stop them from maturing. By stopping their growth, you stop the production of eggs. Fewer eggs leads to the slowing and eventual end of entire infestations.
If you're on a budget, protecting your bed with a set of interceptors is one of the best places to spend that money.
Have a plan to get rid of bed bugs before starting treatment.
To help you get back to bite free nights, you can follow the guide to protecting your bed.




Traps are the second step to take when creating a bed bug sanctuary for yourself.

It's important to install encasements and take the right steps to keep bed bugs off your bed.

To help you keep it all in order, we've developed a bed bug treatment planner that you can download and print.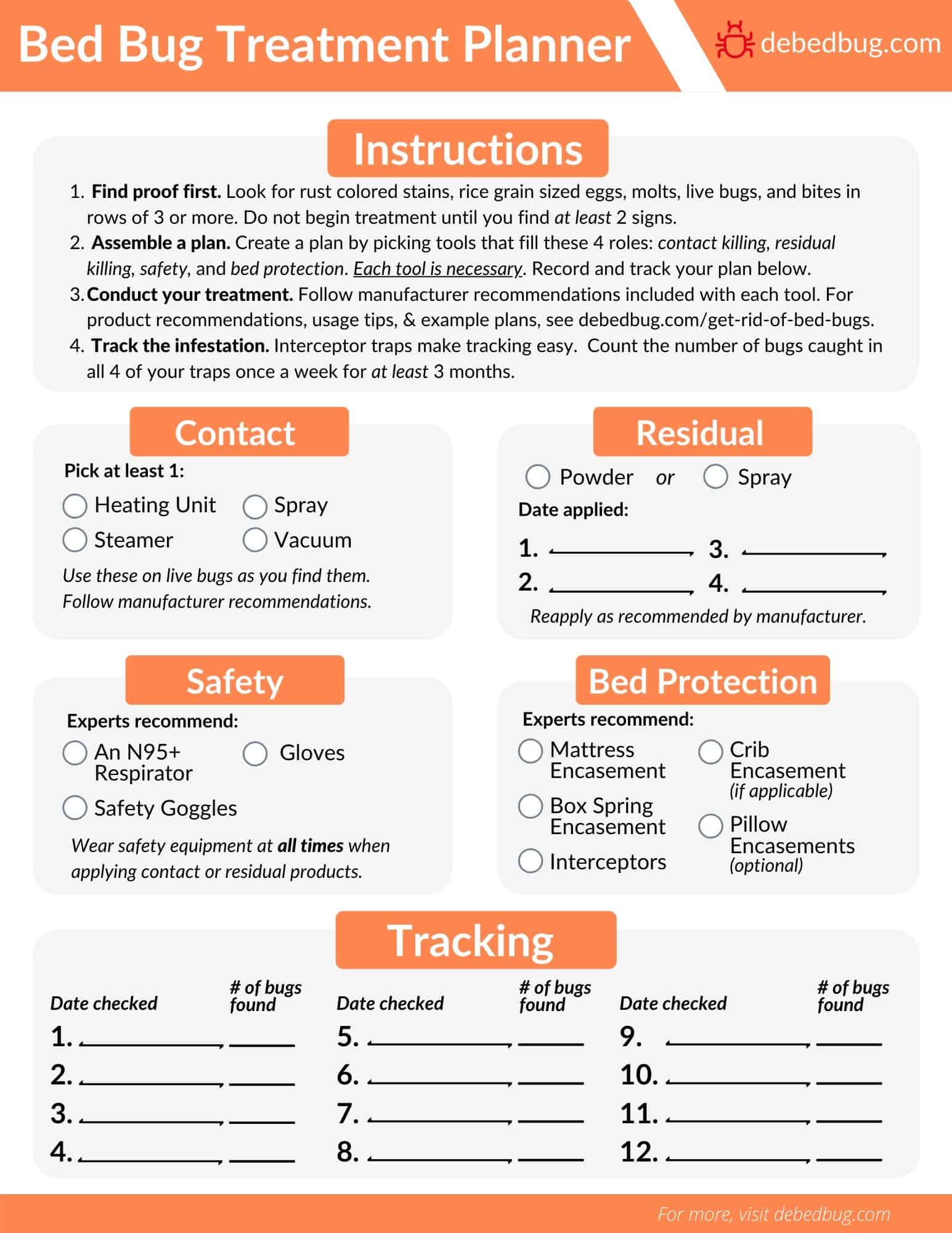 Give the Ebook a try for this printable and more in full resolution. It includes resources for everything from choosing a pest control operator to a safe travel checklist.
You'll get the ebook in your inbox right away.
Traps are cheap, reliable, and useful at any stage of bed bug infestation – including prevention.

Traps catch live bed bugs for identification, prevent bites, protect your bed, and keep tabs on infestations. They work for you 24/7.
If you don't have a
pest management plan
set up, take the time to make one. It will make the biggest difference in your fight against bed bugs.
References
https://debedbug.com/references/
---