If you have bed bugs on your mind or in your life, protecting your bed should be the highest priority. We'll review the best encasements available that will protect your bed from present and future infestations.
Why Use Encasements?
They make bed bugs easier to spot
They make treatment easier and more effective
They stop bites
They starve bed bugs that are trapped inside them
They save you money that would be spent on a new mattress, box spring, and pillows
When used with
bed bug interceptors
, encasements can stop
bites
. Encasements also
prevent bed bugs
by denying infestations their favorite hiding place.

Bed Bug Treatment Planner
Once you have your encasement, you're well on your way to stopping bites.
To help with the process of treating bed bugs, we've designed a printable checklist!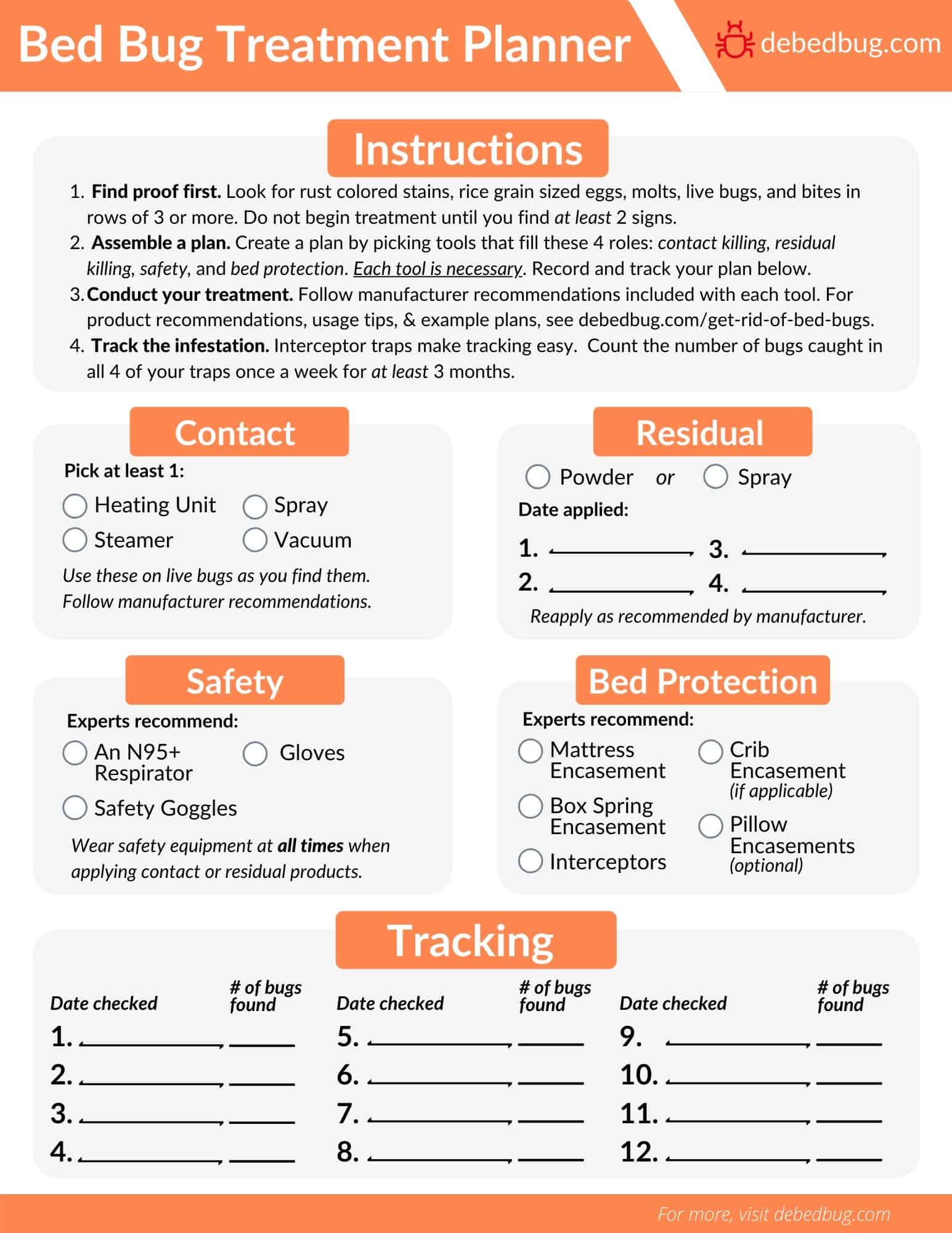 The ebook contains more helpful printables to keep you on the right track. You can download and print all of them for free by entering your email below.
You'll get your printables instantly upon signup. We don't send emails unless we update the ebook or a great deal comes about.
Encasements are a necessary part of any bed bug killing plan.
Do you want to take prevention seriously? Bed bug
interceptors
stop bugs from climbing up your bed and capture anything that tries to.

There are tons of encasements on the market that claim to be bed bug proof. The fact is, without certification or a lab report, they could easily be lying.
Cheap encasements are a gamble. If bed bugs can get in, you may as well not have purchased them at all.
If you do opt for a more economic encasement (like something from Walmart), put duct tape over the zipper.

The zipper is typically where encasements fail.
If you've made it this far, seriously consider installing a set of
bed bug traps or interceptors
.
For more on prevention, getting rid of bed bugs, and much more, visit the linked pages below.

References
https://debedbug.com/references/
---