Bed bugs are hitchhikers. Most infestations begin with a bug or two sneaking their way back home with you on your clothes or in your bags.
They only need you to sit down or put your stuff down for a moment. They're happy to grab onto suitcases, backpacks, purses, clothes, furniture, and even wheelchairs.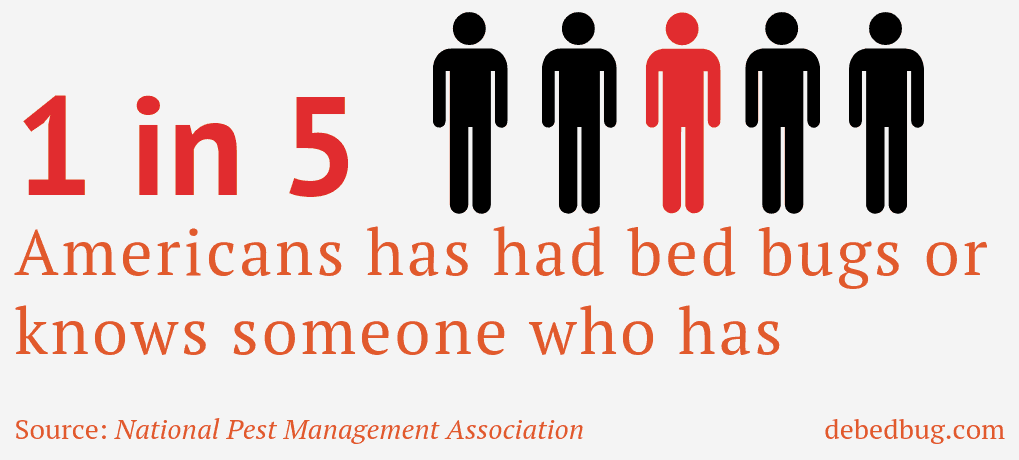 Common Bed Bugs Infestation Pattern
A bug or two, attracted by your human scent, climbs onto your clothing or belongings.
It then lays sticky eggs or firmly grabs on itself for the ride home.
Once inside your home, live bugs will hide until nighttime.
The bed bug or recently-hatched bugs take their first meal while you sleep.
If the live bugs included a fertilized female, or if the eggs hatched a male and female pair, they will lay eggs and begin an infestation.
Bed bugs are also known to slip between the cracks and voids of shared walls. This makes infestations in apartments especially frustrating and hard to deal with.
On this page, we'll go over where you're most likely to encounter them. We'll also discuss what you can do to lower your chances of bringing them home.
It is up to you to protect your home from bed bugs.
The best way to avoid bed bugs is by knowing how to
identify
,
prevent
, and
get rid of them
. With that knowledge in hand, you'll be ready to nip infestations in the bud.
What To Do If You Think You Have Bed Bugs
Look for symptoms of bed bugs in the bedroom first. Don't start treatment until you have proof.
Avoid bug bombs and foggers.
Learn how to properly apply products before using them.
We've shared all there is to know about the most common high-risk bed bug scenarios. You now know where to be extra careful and all about the importance of checking for them and prevention.
Have a questions or feedback? We'll respond to them in the comments section below.

References
https://debedbug.com/references/
---