Bites are the first sign of bed bugs that most people notice. This page will help you determine if bed bugs are the cause of your mystery bites.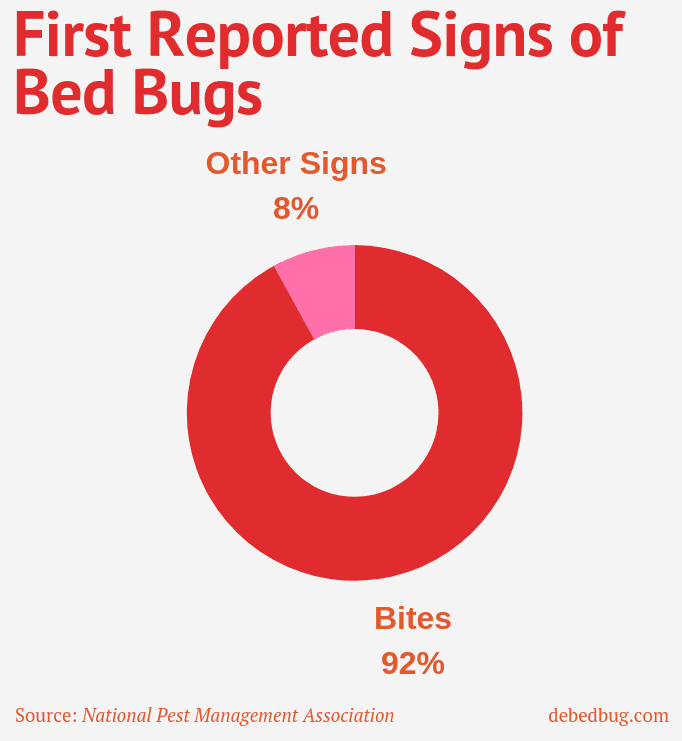 If you take one thing away from this post, it should be that bites alone are not a reliable method of identifying bed bugs.
Treating before finding proof is asking for headache.
Save yourself time, money, exposure to chemicals, and stress. Check for the other 5 signs of bed bugs before beginning treatment.
If you find bed bugs, comprehensive treatment is the only true fix for your problem.

Prevention is always a good idea. A little bit can save you a lot of grief. Prevention is the best form of medicine!

For more on what you'll need to fight bed bugs, check out the page on bed bug tools.

References
https://debedbug.com/references/
---