If you take your time to find an exterminator who specializes in bed bugs, you'll only have to pay once.
Why Hire a Pro
Removes the danger of spreading your infestation through incorrect product application
Lowers your exposure to potentially harmful chemicals
Gets you access to professional-grade whole house treatment
Provides peace of mind. Rest easy knowing that a licensed professional is handling everything. Good pest control operators will offer a guarantee of success
You can certainly have success in treating your own bed bugs if you start with a plan and the right tools.
That said, whole-house gas and heat treatment are only available through a professional. For some situations, like multi-unit houses, whole-house treatment makes the most sense.

Choosing an exterminator is an important decision and a big financial commitment.
We've put together the big questions you need to ask. You'll get right to the answers that will help you choose a fantastic company.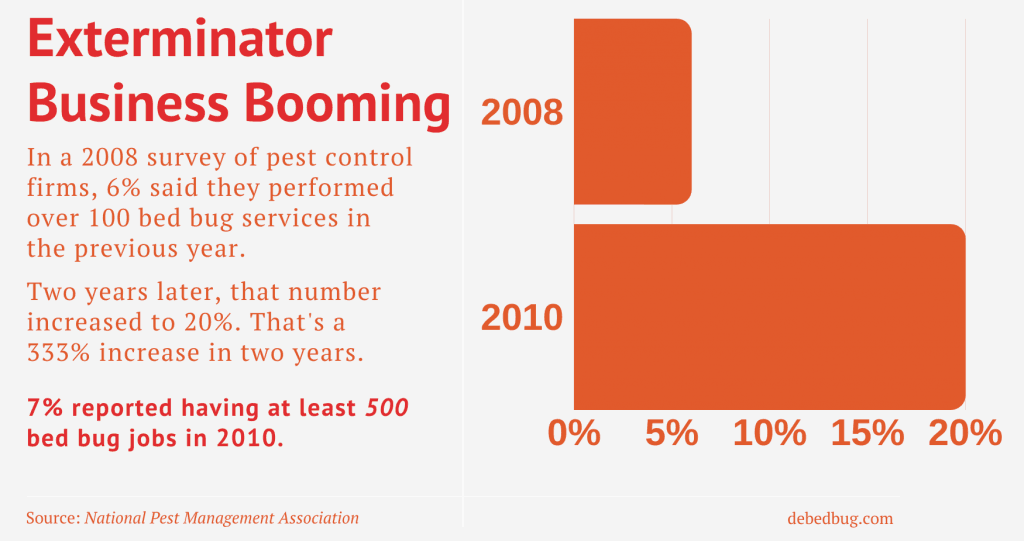 The world of pest control companies is filled with all sorts of operations from bad to great. It's the same as any other industry.
Knowing what to look for and what to avoid protects you from spending more than you have to.
Save yourself from overpaying or buying into a deal that was too good to be true. It's worth your time to go through the vetting process.

References
https://debedbug.com/references/
---