On this page, we'll go over the best products and methods to get you fast relief from the itching.
The same products used on mosquito bites, flea bites, and poison ivy work for bed bug bites. You probably have at least one of them at home.
Stopping the itch is good for your mind and health. The most common physical ailment caused by bed bugs is an infection of an area that has been scratched raw. These products will help you avoid that.
You should be able to find most of them at your local pharmacy.
For more on bed bug bites, see our resources on diagnosing bed bug bites. For pictures of bites, see the gallery of pictures of bed bug bites on real people. We also discuss how to stop bites during an infestation so you can get a good night's rest.
For more on bed bug bites, see our resources on diagnosing bed bug bites, the gallery of pictures of bed bug bites on real people, and our guide to stopping bites during an infestation.

Pharmacy Solutions for Bed Bug Bites
| | | | | | |
| --- | --- | --- | --- | --- | --- |
| | Caladryl Calamine Lotion | Sarna Anti-Itch Lotion | Benedryl | Advil | Hydrocortisone |
| Fixes | Anti-Itching | Anti-Itching | Anti-Inflammation | Anti-Pain & Inflammation | Anti-Itch & Inflammation |
| Active Ingredient | Camphor | Pramoxine Hydrochloride | Diphenhydramine | Ibuprofen | Hydrocortisone |
| Relative Cost | $ | $$ | $ | $$ | $ |
| Current Price | View | View | View | View | View |
Calamine Lotion: A drying agent that stops inflammation of rashes and protects the skin. Eases symptoms of itchiness and pain
Antihistamine Tablets: Take as prescribed to control allergic reactions like rashes and swelling.
Topical Antihistamine: Apply directly on bitten areas to relieve inflammation.
Advil: Contains ingredients that fight inflammation, more so than most other pain relievers.
Anti-Itch And Anti-Inflammation
Over-the-counter analgesics containing pramoxine and/or diphendrydramine: Typically topical products. They relieve pain and itching at the same time. Pramoxine is especially great at stopping itchiness.
Mild over-the-counter steroidal creams containing hydrocortisone: Control swelling, itchiness, and redness.
Quick Tip
Make sure to carefully follow directions with over-the-counter products!
Generic pain relievers that include acetaminophen can help if you are experiencing pain
Consult a doctor before committing to regularly taking pain relievers.

Home Remedies for Bed Bug Bites

What you use to treat your bites is a personal choice. For those that prefer natural home remedies, there are plenty of solutions.

Homemade itch and inflammation fixes have existed forever. They seem to work for most people.

You likely have the ingredients for several solutions sitting around already.

Leave a comment below if you have any suggestions to add to the lists.


Unlike the recommendations above, we cannot guarantee results with these solutions.

Baking soda paste: A paste made of baking soda dries out the bite and protects your skin to stop itching. Here's how to make one.


Astringent products: Dab one of these products onto the bitten area and let them dry to ease itching.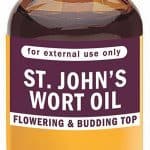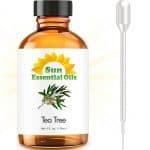 Diluted Tea Tree Oil: Tea tree oil has mild antiseptic properties that help reduce chances of infection.
Aloe Vera Gel: Aloe helps reduces inflammation thanks to natural antibiotic properties.
White Vinegar: White vinegar reduces inflammation thanks to natural antibiotic properties.
Apple Cider Vinegar: Apple cider vinegar reduces inflammation thanks to natural antibiotic properties.
Aspirin Paste: Aspirin paste reduces inflammation and protects the skin from itching. Here's how to make one.
Anti-Itch And Anti-Inflammation
Heat is a quick fix to itching and inflammation. It doesn't last very long, but sometimes a few moments of relief are all you want.

Hot baths
Warm damp cloths/towels
Water pouches filled with warm water
Warm soapy water lathered onto bitten areas and left to dry will relieve itching
Lather with antibacterial soap for even better results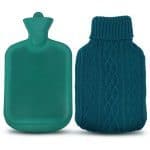 Be careful not to overdo it with hot water.

Burning yourself makes healing slower and more difficult for your body. If the skin is already damaged by scratching and bites, a burn will be a big setback.
Different Reactions to Bites

While they are a huge annoyance, bed bug bites alone are almost never a reason to go to the hospital. Cases of severe allergic reactions are the exception.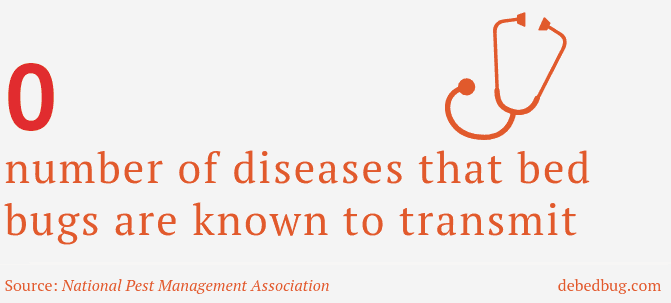 Bed bugs cannot transfer diseases via bites.

If bites have you feeling seriously unwell, don't hesitate. See a medical professional.


Consult a doctor immediately if experiencing a loss of breath or vomiting.

Studies have found that up to 30% of people are completely nonreactive to the toxins in bed bug bites.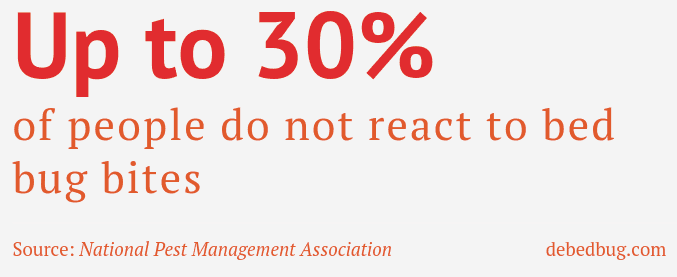 "They only want to bite me," is a common thing to hear in stories of couples dealing with bed bugs.

If one person is showing symptoms of bed bug bites, both of you are definitely getting bitten.

While you might consider yourself a part of the unlucky 70%, being itchy can be useful.

How else would you know to start looking for bed bugs? Without itchiness, bed bugs wouldn't be on anyone's mind until infestations become obvious.


Quick Tip

Bed bugs are much easier to deal with when caught in the first two months.

Infestations explode rapidly and become harder to deal with over each passing day.

Prevention can be as easy as using interceptors and encasements.

Being itchy and catching an infestation early is the best-case scenario. That is, after not getting bed bugs in the first place.

Preventing bed bugs is easy and can save you money and headache. Knowing the causes of bed bugs will help you avoid them in your day-to-day life.

It's important to know how to deal with bites even if you
hire a professional
. Out of necessity, many pros will have you act as bait while
treatment
is happening.
You're bound to get bitten a few times. Having the knowledge and products to deal with itching will make things easier.

Creating and following a
plan
will give you the best chance of getting rid of them the first time.
You can always start prevention today. It's never a bad idea – prevention is much cheaper and easier than treatment.
Check out the page dedicated to bed bug bites for everything there is to know about them.

References
https://debedbug.com/references/
---